Garage Door Installation Virginia Beach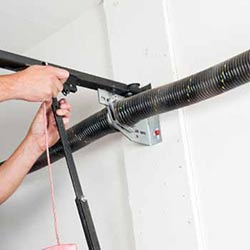 We welcome you to Eagle Garage Door Co., where you're invited to explore our virtually countless options in garage door combinations.
Our staff mobile garage door specialists will make sure you achieve just the right balance between curb appeal, price, and resilience.
CALL TODAY! (757) 414-2296
wood garage door installation - Particularly if you desire a clean and classic appearance for your home, we suggest you purchase a wooden garage door.
steel garage door installation - As the strongest and most affordable garage door, steel is often preferred by people who want to enhance their home security. Available in conventional raised panels or contemporary long panels. With a double coat of baked-on polyester paint, steel presents a smooth finish and a classic style.
insulated garage door installation - Our insulated garage doors provide ideal thermal efficiency, with optimized air infiltration reduction. You'll have maximum comfort in your garage, whether the temperature is cold or hot.
composite garage door installation - Would you rather buy an environmentally friendly garage door? Then you'll want composite materials. Made out of 80% recycled wood and resin, it appears to be real wood, but it's actually as solid as steel.
custom garage door installation - A lot of today's garage doors come pre-fabricated, but we'll be glad to customize one for you.
If you are shopping for a brand-new garage door, Eagle Garage Door Co. has the staff garage door professionals and the outstanding services you require when it comes to locating affordable fine-quality garage door installations in Virginia Beach, Virginia.
CALL NOW! (757) 414-2296