Garage Door Repair Virginia Beach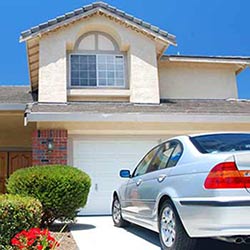 If you're seeking a company you can count on to professionally take care of your garage door repair, Eagle Garage Door Co. is your first choice in Virginia Beach!
Garage door repair is, as a matter of fact, our daily passion!
Whatever you require when it comes to premium-quality Virginia Beach garage door repair, Eagle Garage Door Co. offers the most-experienced staff in Virginia Beach, Virginia to assist you. We're on call around the clock, 24 hours a day, 7 days a week!
CALL DAY OR NIGHT! (757) 414-2296
Whenever you need to have your garage door repaired, hire the experts here on staff at Eagle Garage Door Co.! We're plainly better than any other Virginia Beach garage door repair company:
calls answered 24/7 by real people
mobile professionals dispatched without delay
repair or replace a misaligned, broken, rusted, or bent track
inspect garage door tracks for hardened grease or dirt
balance the garage door, silence squeaks, & ease resistance to lifting
repair or replace broken or bent springs, hinges, mounting brackets, safety cables, & rollers
servicing aluminum, steel, and wood garage doors
all major brands
evening & weekend appointments available
Eagle Garage Door Co.'s staff mobile garage door professional technicians are fully trained, thoroughly field-tested, and officially certified. We repair garage doors on a regular basis, so we're looking forward to helping you, too! You're welcome to request a FREE consultation. Come see why, 24/7, Eagle Garage Door Co. will always shut the door on the competition!
CALL TODAY! (757) 414-2296